See Our Latest Posts Here On Facebook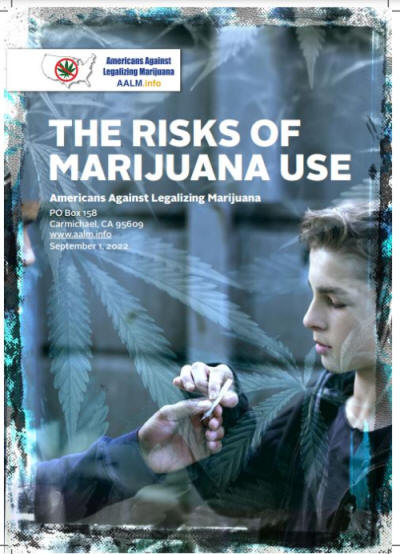 "Marijuana and other cannabis products are inherently dangerous substances, and even with warnings and "regulation," it is not safe to use or sell or distribute them ... This paper discusses the many harms caused by marijuana use that are amply documented by science."
Download PDF Here
Dedicated Webpage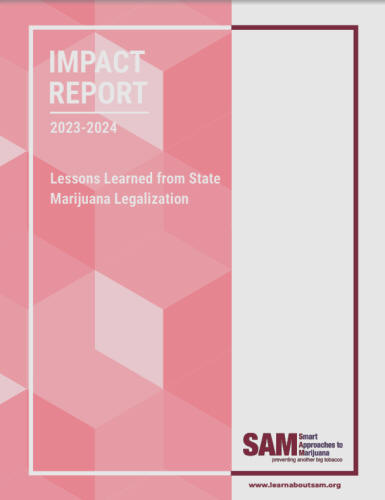 SAM
, the nation's leading organization dedicated to advancing a health-first approach to marijuana policy, recently unveiled its
2023 Impact Report
detailing the negative health, public safety, social justice, and fiscal consequences of the commercial marijuana industry.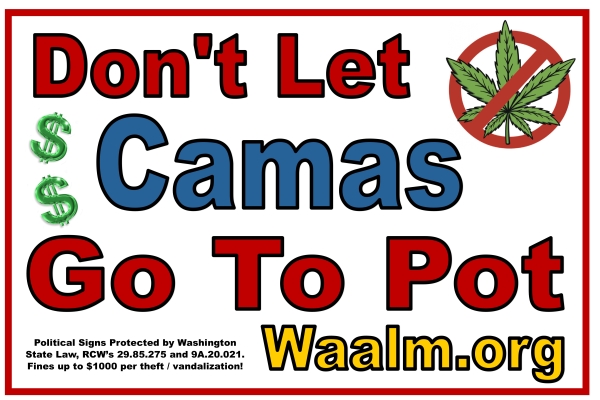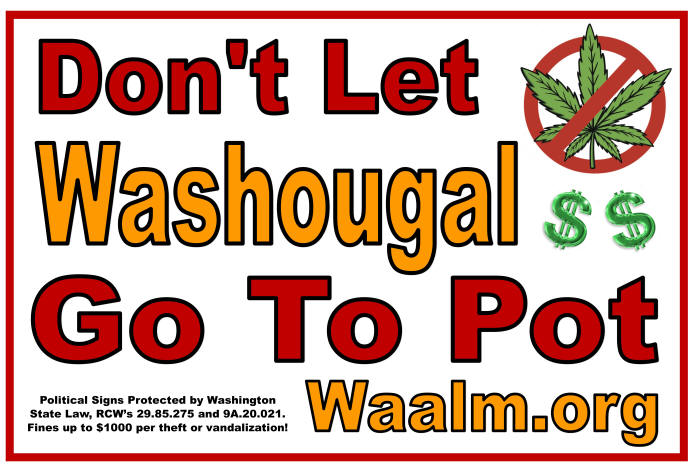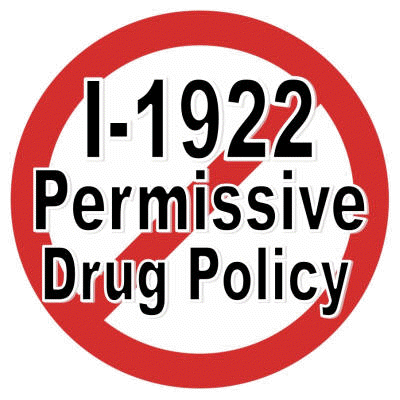 I-1922 Drug Decriminalization Ballot Information
Effort To Put On Ballot Has Been Suspended For Now


Oregon's drug decriminalization gets poor marks on audit
Columbian, January 19, 2023

SALEM, Ore. — Oregon's first-in-the-nation drug decriminalization has had a rocky start, but Secretary of State Shemia Fagan said Thursday in releasing an audit of the program that it's too early to call it a failure. Decriminalization of personal-use amounts of drugs, approved by voters in 2020 under Ballot Measure 110, was supposed to channel hundreds of millions of dollars of marijuana tax revenues into drug treatment and harm reduction programs. But that hasn't yet translated into an improved care network for a state with the second-highest rate of substance use disorder in the nation and ranked 50th for access to treatment. "When Oregonians passed Measure 110, we expected that our loved ones battling addiction would have access to treatment and a chance for a better life," Fagan told reporters in a Zoom press conference. "We expected there will be fewer of our neighbors struggling on the streets."


WA introduces ballot measure to decriminalize drug possession
My Northwest, May 6, 2022

Drug-reform advocates, doctors, and politicians have initiated a ballot measure, Initiative 1922, to remove the penalties for possessing drugs of any kind in the state of Washington, including cocaine, heroin, and hallucinogenic mushrooms. Led by a coalition group called Commit to Change WA, the proposed ballot has a budget attached to it with the initiative dedicating $141 million in state funding each year to substance use treatment and prevention.

Oregon's pioneering drug decriminalization hasn't led many to seek help, as backers said it would
Chicago Sun Times, April 5, 2022

The effort 'was presented to the public as pro-treatment, but it has been a complete failure in that regard,' says Keith Humphreys, a Stanford addiction researcher and former White House drug policy adviser.

SALEM, Ore. — When Oregon voters approved a ballot measure in 2020 to decriminalize hard drugs, they were told the first-in-the-nation effort would also be a way to establish and fund addiction recovery centers to offer those who are addicted help rather than incarceration.

But in the first year since the pioneering effort to decriminalize drugs took effect in February 2021, only 1% of those who were ticketed — rather than arrested — for possessing controlled substances asked for help via the state's new hotline.

With Oregon being the first state to decriminalize possession of personal-use amounts of heroin, methamphetamine, LSD, oxycodone and other drugs, its program is being watched as a potential model for other states.

'Total chaos': Delays dog Oregon's drug decriminalization law
Oregon Live, April 15, 2022

Oregon has yet to spend nearly $300 million in tax revenue set aside for substance abuse treatment and recovery services under a voter-approved law intended to transform the state's response to addiction.
So far not a single new treatment bed has been funded since Measure 110′s passage to decriminalize the possession of small amounts of heroin and other street drugs and set up a system to refer and treat those suffering from addiction.

Decriminalization? Study shows just one percent of drug users ask for treatment as overdose deaths soar
USSA News, Apr 30, 2022

In Oregon, only 1 percent of people who received citations for possessing hard drugs asked for treatment. Half showed up for court.
State health officials have reported 473 unintentional opioid overdose deaths from January to August 2021, the vast majority of those occurring after decriminalization took effect.
An overview of mental health and addiction within the national offender population.

Article
I hosted a television show interviewing former offenders who fought their addictions and won. They were an inspiration.
Before the show, we discussed addiction and what it really means. They told me of a story where heroin laced with other drugs was killing addicts and sending many to the emergency room. During a police chase, the dealer threw out a large quantity of the drugs. The city put out a notice asking people to help them find the package before others died or became sick.

The "Colorado Experiment": Legalized Marijuana's Impact in Colorado
By David W. Murray, The Hudson Institute, June 28, 2021
The state of Colorado has been offered up by many policy makers as a test case regarding the wisdom of drug legalization. Colorado has permitted "medical" marijuana sales since 2009, and it allowed for outright commercialization ("recreational use"), as permitted by the Obama administration, since 2014.

Drug legalization advocates have consistently invited the nation, particularly states considering following the Colorado model, to view the state as a real-world "experiment," demonstrating the benefits or harms of legalized drugs. But beyond the first blush of enthusiasm claiming that "the sky hasn't fallen" as a result of unhindered access to marijuana, there have been few media accounts citing actual data about how Colorado is faring.

The road is rockier than many believe. In fact, given the preponderance of glowing testimonials from advocates, it may come as a surprise that this month, a quiet resistance to legalization burst into the open. The event was the passage of state bill H 1317, which applies limits to the state's medical marijuana industry. Passing with strong bipartisan majorities in both houses of the state legislature, the bill was recently signed into law ...
See also H-1317 press conference video: Colorado House Bill 21-1317, "Regulating Marijuana Concentrates." Press Conference, 5/18/2021
Sept 2020

Camas group's efforts to get cannabis on the ballot unsuccessful for now
Petition signatures returned this week; final count found insufficient by auditor's office
Clark County Today
CAMAS — The Camas-based PAC Camas for Cannabis Access submitted over 2,400 signatures for adding Initiative 1 to the November general election ballot, but was returned an insufficiency result from the Clark County Auditor's Office. In the last 10 days more signatures were collected, but were also found insufficient. More ...


July 2020
The new Smokescreen video (45 minutes) with multiple expert testimonies examining marijuana use in the United States:
July 2020

Camas Initiative 1, To Permit Recreational Marijuana Sales

Even though the City of Camas believes that city code can not be changed by the initiative process to permit marijuana retail sales, signatures continue to be collected to put this measure on the ballot. It's possible that I-1 will be on the ballot. Be informed! The AMA calls marijuana a "dangerous drug." Join the Nextdoor discussion linked below for more local information.

Nextdoor.com discussions on the issue: Retail Cannabis in Camas, Marijuana Science

Camas for Cannabis PDC Reports Over $30,000 spent on campaign by end of August.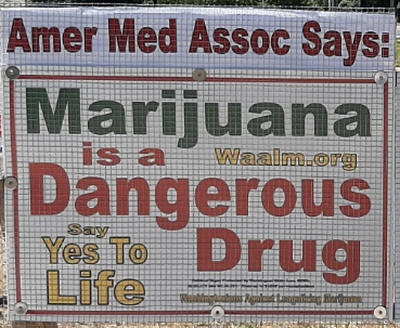 American Medical Association: Our AMA: (1) believes that cannabis is a dangerous drug and as such is a serious public health concern; (2) believes that the sale of cannabis for recreational use should not be legalized;

https://policysearch.ama-assn.org/policyfinder/detail/H-95.924?uri=%2FAMADoc%2FHOD.xml-H-95.924.xml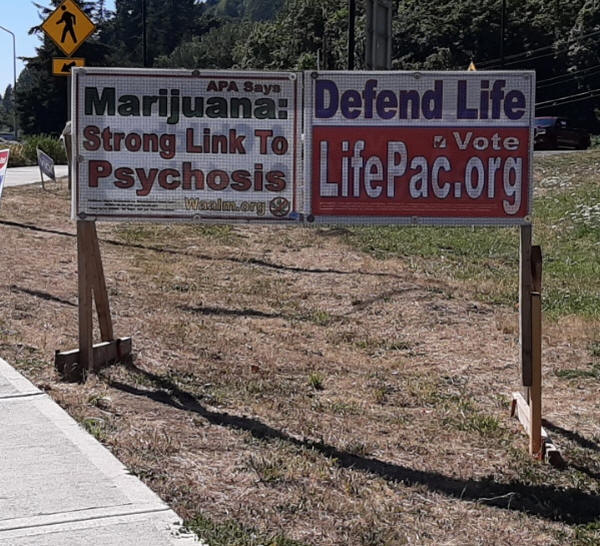 The American Psychiatric Association says "there is no current scientific evidence that cannabis is in any way beneficial for the treatment of any psychiatric disorder. In contrast, current evidence supports, at minimum, a strong association of cannabis use with the onset of psychiatric disorders. Adolescents are particularly vulnerable to harm, given the effects of cannabis on neurological development."

https://www.psychiatry.org/home/policy-finder?k=cannabis
Feb 2020

Group wants Camas voters to reverse city's ban on cannabis retail shops
Political action committee, launched by New Vansterdam owners, hopes to get issue on November ballot
By Kelly Moyer | Post/Record, February 27, 2020

When the issue of legalizing cannabis came before Washington voters in 2012, nearly half of Camas voters — 47 percent overall and more than 50 percent in the city's Ward 1 — supported decriminalizing the drug. But when the issue of opening the one cannabis retail shop allowed in Camas under the state ordinance came before city council members in 2015, the council voted 5-2 to ban marijuana shops within city limits. Now, the owners of a popular Vancouver cannabis shop hope to reverse that decision. Read more ....

RCW's Forbidding Initiatives For City Zoning Issues, pg 8

camasforcannabis.com

Camas for Cannabis Access Facebook Page

Public Disclosure Commission Registration for this pro pot PAC






Feb 2020

Top Trump Campaign Spokesman: Marijuana Must Be 'Kept Illegal'
By Tom Angell
forbes.com

I cover the politics and policy of cannabis here and at Marijuana Moment. Asked in a new interview about President Trump's position on changing federal marijuana laws, a top reelection campaign aide said the administration's policy is that cannabis and other currently illegal drugs should remain illegal. "I think what the president is looking at is looking at this from a standpoint of a parent of a young person to make sure that we keep our kids away from drugs," Marc Lotter, director of strategic communications for the Trump 2020 effort, said in an interview with Las Vegas CBS affiliate KLAS-TV. "They need to be kept illegal," he said. "That is the federal policy." Read More ...

Jan 2020

New Study: Marijuana Impaired Traffic Deaths Doubled in Washington State Following Legalization
From Smart Approaches To Marijuana, By Colton Grace
January 30, 2020

Today, a new study released by the AAA Foundation for Traffic Safety found the percentage of drivers in Washington State involved in fatal car crashes testing positive for marijuana has doubled since the state "legalized" marijuana for recreational use in 2012.

"Marijuana-impaired driving is rising across all states that have 'legalized' marijuana and this study is further confirmation of an alarming trend," said Dr. Kevin Sabet, president of Smart Approaches to Marijuana (SAM) and a former senior drug policy advisor to the Obama Administration. "The marijuana industry, heavily invested in by Big Tobacco, has used irresponsible rhetoric, pushing the narrative that marijuana use is safe, which has led to more people using the drug and getting behind the wheel of a car." More ...


Jan 2020

Washington state lawmakers bring bill to ban most cannabis concentrates
Ben Adlin
January 18, 2020

Citing concerns about a suspected connection between cannabis and psychosis, a group of Washington state lawmakers (HB 2546) wants to slash the allowed potency of all non-medical cannabis concentrates, limiting THC levels to no more than 10%. Read more ...


Nov 2019
Time Magazine: There's 'Scarce Evidence' to Suggest Cannabis Improves Mental Health Symptoms, a New Research Review Says
Oct 2019
The Ingraham Angle 10/25/19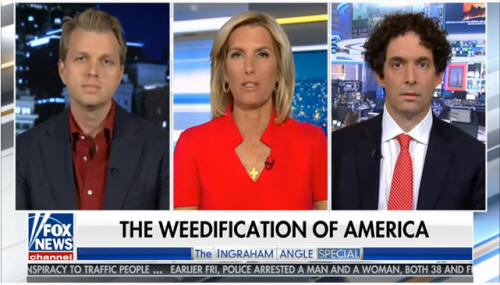 Aug 2019

U.S. Surgeon General's Advisory: Marijuana Use and the Developing Brain

I, Surgeon General VADM Jerome Adams, am emphasizing the importance of protecting our Nation from the health risks of marijuana use in adolescence and during pregnancy. Recent increases in access to marijuana and in its potency, along with misperceptions of safety of marijuana endanger our most precious resource, our nation's youth. Read more ...

July 2019

Clark County Council lifts ban on marijuana commercialization
Councilors Julie Olson, John Blom and Temple Lentz vote to lift ban

After an evening of tremendous, life affirming (anti marijuana) testimony, the three pro pot councilors, Julie Olson, John Blom and Temple Lentz, still lifted the Clark County ban in the unincorporated areas. Next step is to remove at least one of them from office, like San Diego did, and re-enact the ban.

The unincorporated county precincts voted solidly against marijuana. Why did council seek to impose commercialization? The law allows local jurisdictions to ban it. The scant tax revenues, that do little to mitigate social costs, don't seem a likely reason. This seems to be about forcing Vancouver ideology and policy onto conservative Clark County, political imperialism.

The county has good cause for concern about the dangerous idea of normalizing drugs. The American Medical Association, American Psychiatric Association, American Academy of Pediatrics all oppose legalization, and lots of addiction prevention societies too. Add to that law enforcement and environmental organizations.

But the pro pot rhetoric is pervasive, fueled by revenue from those selling addiction, and promoted by liberals and Libertarians, the former making a god out of government, and the latter self absorbed.

Instead, we should be negotiating together for the Common Good, defending our freedom to do as we ought, and not promoting social and political dysfunction. Clark County pot is a win/lose proposition. There's nothing good in it for families.

The pro marijuana votes on this council have underwhelming experience in raising a family. The scourge of drug abuse is largely a family malady. Without much experience in raising families, what does this council know about keeping families safe?

San Diego County removed pro pot councilors two years ago, re-enacting their ban on marijuana. Clark County can do the same. Neither District 2 or 3 solidly supported I-502.


It's been somewhat of a mystery why policy makers push pot. The negative social consequences are obvious and affirmed by many stake holding professionals. I don't think though that it's because these policy makers do not care. The concern is that it's something worse, that they are incapable of caring. Pro pot's apparently can't see the great level of harm being done. Is that because human demise, the culture of death, is the new norm we must all accept. Pro pot policy makers are drug enablers contributing to a heartless and soulless society. It's been said that policy makers must know well the difference between serving the public and killing it.

We can do better. Say Yes to Life.


See also:

Clark County Today: County Council overturns ban on marijuana-related businesses

Columbian: Clark County Council votes to lift marijuana ban


June 2019

Do We Want Marijuana Growing, Processing, & Sales in Our

Neighborhoods

?

See: NO to Marijuana in Rural Clark County - E-Mail Council.pdf

See: Marijuana Addiction & Harmful Affects

This posting with the following information was received from a reliable source (and WAALM.org collaborator) opposed to marijuana facilities expanding into the unincorporated areas of Clark County. It is suggested this material be forwarded to persons in Clark County who may be opposed to marijuana growing, processing, and retail sales in areas in or near where ones lives or shops. It is hoped all those who receive this information can contribute to opposing marijuana proliferation.

Read more ...

June 2019

May 2019
... the Clark County Sheriff's Office wants none of it ... "Drugs have been destroying families for generations and will continue to do so," Cooke wrote. "Unfortunately, now our local governments want to increase revenue on the backs of these poor families." Read article

Parents Opposed To Pot: A former New York Times reporter and now a best-selling author, Alex Berenson has an important new book, Tell Your Children: The truth about marijuana, violence and mental health. Simon & Schuster will publish and release it on January 8, 2019.

Indeed Berenson's book promises to confirm the facts that we've been warning about: the marijuana-psychosis links; that pot use often makes people violent; that it leads to more crime, more overall drug abuse and more fatalities. As we try to "tell our children," NO amount of marijuana use is worth the risks.
Read More ...
Chronic State Video
By Drug Free Idaho
July 2018: If you have any doubts about the harm normalizing drug use brings to society, watch this brand new video by Drug Free Idaho. It's a powerful production that documents and demonstrates the wide ranging effects legalizing marijuana has on local communities. It's called Chronic State and it's very well done. Marijuana is a dangerous drug! We don't want to facilitate marijuana marketing in our local jurisdictions.
Chronic State from DrugFree Idaho, Inc. on Vimeo.